Meet the Board

Jeff Davie ( -current) – Treasurer
I graduated from Lethbridge College with a diploma in Recreation Management and married my wife Monica in 1988. We moved to Kaslo in 1993 with our sons Benton and Spencer where I ran the arena and worked at Kaslo Building Supplies. Monica and I took over the store the same year our son Jo was born, in 1995. Since then we have ridden out the ups and downs of business ownership happily enjoying this amazing little town and all the people who call it home. I am a firm believer in supporting local businesses, teams, charities and enjoy all things outdoors this area has to offer. Contact me at Jeffdavie007@gmail.com
---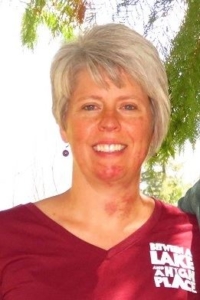 Dana Blouin (April 2018-current)  – Secretary
I was raised on a grain farm in southwest Manitoba and followed my passion to obtain my degree in Environmental Science from the University of Manitoba. I have applied my experience to not-for-profit conservation initiatives across Prairie Canada, spanning over a 20-year career. I worked for the Nature Conservancy of Canada in Alberta for 15 years, working with ranchers and landowners on collaborative and innovative conservation initiatives. After moving to Kaslo in 2017 and attempting a short-lived but thrilling go at the tourism sector, I currently work as the program manager for the Western Canada Bat Conservation Program with Wildlife conservation Society of Canada. Contact me at Blouindana1@gmail.com, 250-353-3049
---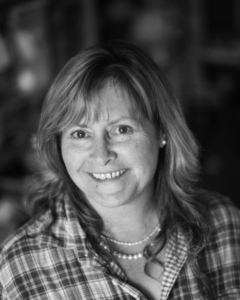 Karma Halleran (- current) President
I married then moved to the Kaslo area in 1981, spending my first 5 years in the Lardeau Valley. In '86 I moved into Kaslo with my two young sons, and settled into Village life. After working various places, the drug store, the grocery store, and the golf course, I took a job re-entry course through Selkirk College and became employed by Pennywise at the end of it. I loved the publishing industry – helping other small businesses succeed by way of advertising. I seized the opportunity to work my way out of the mail room into design and sales. Everything I learned about the business I learned on the job. Everything I have learned about people, I have learned on the job…
After working for the founder Patty Axenroth for 29 years, I purchased the paper from her when she retired in 2017. Since then I have learned a whole new set of skills – as being the boss is much different than being the manager – or one of the designers.
When Jeff Davie (our current treasurer) invited me to join the Chamber I kind of felt like I had arrived, I was really adulting now 🙂
Our current board brings a wide variety of skills and experience to the team. We are a group that is Kootenay-centric, and who put much effort into making Kaslo and Area a place you want to live, work and play in.  Glad to be a part of this dynamic team!
---
Cassie Gerretsen (2021- current) – Member at Large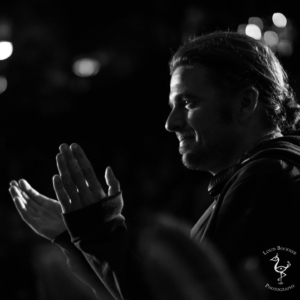 Paul Hinrichs –  (2021 – current) Member at Large, Chamber Representative on NKLT Board
Paul has always been a live music fan and spent his formative years touring Canada and the USA. Paul started presenting live music in Nelson BC during 2010.  In 2013 Paul founded On The Road Management and Productions to provide artist management to BC based acts: Shred Kelly, Shane Philip and The Tequila Mockingbird Orchestra. Now, most On The Road Management shows take place in Nelson BC's Spiritbar at the Hume Hotel, or at the Capitol Theatre.
In 2015, Paul became Artistic Director of the Kaslo Jazz Etc Festival, and the following year took over operations of the Kaslo Jazz Etc Society as the Executive Director. Paul graduated from the Contemporary Music and Technology program at Selkirk College, is a juror for FACTOR, and a judge for the JUNOS.
Joining the Board of the Kaslo Chamber of Commerce is an exciting opportunity that Paul is eager to take on.  Paul is looking forward to contributing his diverse experiences to the Chamber team and helping build bridges within the community.
Henry Van Mill (Village of Kaslo Council representative): vanmill@kaslo.ca
---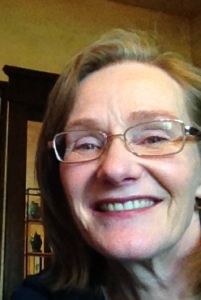 Pat Desmeules – Chamber Manager | Recovery Advisor (September 2020-current)
We would like to introduce our Chamber Manager, Pat Desmeules (pronounced "DeMills")
An enthusiastic new Kaslovian and a small business owner for most of her adult life, Pat comes to us with a broad skillset which includes recruitment and retention strategy, training development, sales, fundraising and event planning to name a few.
Pat will be a point of contact for you for all things Chamber.  In her new role as Recovery Advisor, she will be looking to connect with all of the businesses and organizations throughout Area D.
If you have a question, if you need help to find a resource for your business, Pat will do her best to connect you to the right resource.  You can reach her by email at TheKasloChamber@gmail.com or call 250-353-3145.
Pat is looking forward to meeting you and to finding out how the Chamber can help you and your business.
---