Meet the Board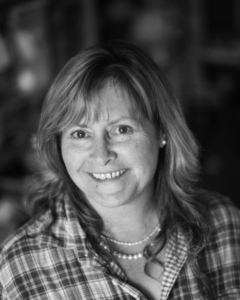 Karma Halleran (September 2018 – current) – President
I married then moved to the Kaslo area in 1981, spending my first 5 years in the Lardeau Valley. In '86 I moved into Kaslo with my two young sons, and settled into Village life. After working various places, the drug store, the grocery store, and the golf course, I took a job re-entry course through Selkirk College and became employed by Pennywise at the end of it. I loved the publishing industry – helping other small businesses succeed by way of advertising. I seized the opportunity to work my way out of the mail room into design and sales. Everything I learned about the business I learned on the job. Everything I have learned about people, I have learned on the job…
After working for the founder Patty Axenroth for 29 years, I purchased the paper from her when she retired in 2017. Since then I have learned a whole new set of skills – as being the boss is much different than being the manager – or one of the designers.
When Jeff Davie (our current treasurer) invited me to join the Chamber I kind of felt like I had arrived, I was really adulting now 🙂
Our current board brings a wide variety of skills and experience to the team. We are a group that is Kootenay-centric, and who put much effort into making Kaslo and Area a place you want to live, work and play in.  Glad to be a part of this dynamic team!
---

Jeff Davie (January 2016 – current) – Treasurer
I graduated from Lethbridge College with a diploma in Recreation Management and married my wife Monica in 1988. We moved to Kaslo in 1993 with our sons Benton and Spencer where I ran the arena and worked at Kaslo Building Supplies. Monica and I took over the store the same year our son Jo was born, in 1995. Since then we have ridden out the ups and downs of business ownership happily enjoying this amazing little town and all the people who call it home. I am a firm believer in supporting local businesses, teams, charities and enjoy all things outdoors this area has to offer. Contact me at Jeffdavie007@gmail.com
---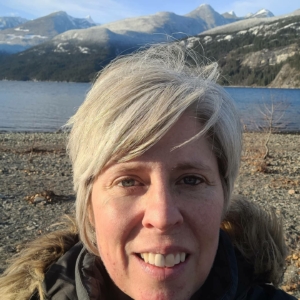 Dana Blouin (April 2018 – current) – Secretary
I was raised on a grain farm in southwest Manitoba and followed my passion to obtain my degree in Environmental Science from the University of Manitoba. I have applied my experience to not-for-profit conservation initiatives across Prairie Canada, spanning over a 20-year career. I worked for the Nature Conservancy of Canada in Alberta for 15 years, working with ranchers and landowners on collaborative and innovative conservation initiatives. After moving to Kaslo in 2017 and attempting a short-lived but thrilling go at the tourism sector, I currently work as the program manager for the Western Canada Bat Conservation Program with Wildlife conservation Society of Canada. Contact me at Blouindana1@gmail.com
---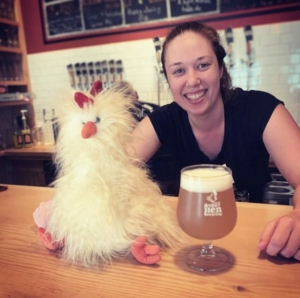 Cassie Gerretsen (2021- current) – Member at Large
Cassie Gerretsen is the General Manager of Angry Hen Brewing in Kaslo. Cassie was born and raised in Maple Ridge, BC. After completing her bachelor's degree at the University of British Columbia, she moved to Kaslo with her partner. Cassie quickly fell in love with the community and decided to take the plunge into business in 2020 and join the Kaslo & Area Chamber Board in January 2021. You'll often find her slinging pints behind the bar at the Angry Hen or out fly fishing on the local rivers.
---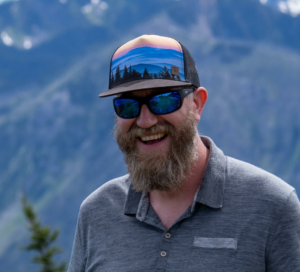 Isaac Maxfield – (February 2022- current) – Member at Large
Isaac Maxfield is the Executive Director of Kaslo infoNet Society (KiN), Kaslo's own non-profit ISP that provides internet services to the rural communities and remote residents of Kaslo and RDCK Area D.
Born and raised in the West Kootenays, Isaac has deep roots in the region and a passion for supporting local communities. He has lived in Kaslo for the past 5 years, where he has been involved in various community organizations and initiatives.
As the Executive Director for KiN, Isaac is dedicated to improving internet access and connectivity in the rural communities of North Kootenay Lake. He is also committed to supporting local businesses and organizations, and promoting economic development in the region.
---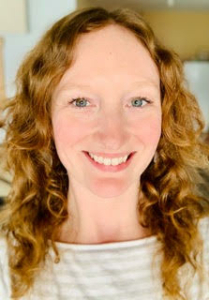 Chyvonne Lynch – (April 2022- current) – Member at Large
I was born and raised in the village of Kaslo. After graduation I travelled and then moved to the west coast to get a diploma as a Mental Health and Addictions worker. After six years away, Kaslo called me back home. Music has always been a passion of mine and I started working for the Kaslo Jazz Etc Society in 2017. I worked for the organization for four years in various positions from Office Manager to Director of Operations. I am now the General Manager of Propel Studios – a new recording studio in Kaslo. I am excited to be part of the Kaslo & Area Chamber and help foster the business and arts & culture sectors in this thriving community.
---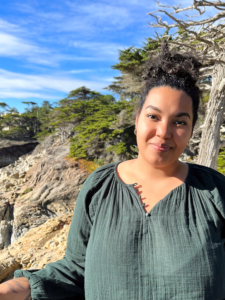 Emily Smith (2022 – current) – Member at Large
I was fortunate to grow up in the small community of Argenta, 30 minutes north of Kaslo. After graduating high school and trying different post secondary programs, I found myself on the east coast of Canada. I lived there for four fun-filled years and received a diploma from Nova Scotia Community College in Architectural Drafting. I now get to call Argenta home once again, and am working for my family's business, Hamill Creek Timber Homes. I have also started a business venture with my partner, growing and selling organic hops to local breweries in our area. I am excited to be a part of this team and to aid in the economic and cultural growth in our community.
---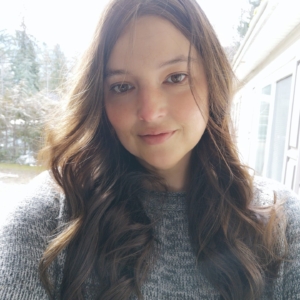 Alana Jenkins – (December 2022- current) – Administration Manager
I am a proud Army Brat who was lucky enough to live across Canada and overseas while growing up and found my way to the Kootenays in 2017.  I have a diploma from Nova Scotia Community College in Radio and Television Arts and enjoyed a career in Television Production for over a decade before transitioning to Administration for a variety of industries.  My focus is now on administration for non-profit organizations, working and volunteering with Kaslo Search and Rescue among others.  I look forward to meeting you, please reach out with any questions or comments via thekaslochamber@gmail.com
---