FOOD VENDORS: Additional Information and Requirements
FOOD Vending Hours: You must stay open for food service as follows:
Saturday 9am – 5pm (6pm Optional)
Sunday 9am – 5pm (6pm Optional)
Monday 9am – 4pm
CHECK-IN AND SET UP:
Vendor Check in Friday, May 20, starting at 12 pm.
Meet with event Manager before set up – We will confirm where you are to set up
All booths must be setup prior to 9am Saturday, May 21st
SECURITY:  Vendors are responsible for the security of their booths and its contents
VEHICLES:  Non-vending Vehicles will NOT be permitted on-site during vending hours
CAMPING:
Onsite Camping ONLY to those who have paid the $40 Camping Fee and arranged with Kaslo May Days Coordinator
Camping will be beside your unit as space allows
All tents must be removed during vending hours
Fee includes three nights (Friday, Saturday, Sunday) and access to the shower facilities
Vendors are responsible for their own accommodations unless camping has been arranged with us.
GARBAGE and RECYCLING:
Vendors are responsible to provide a minimum of one garbage and one recycling container at their booths for the benefit of their customers.
Vendors are asked to minimize disposables as much as possible to reduce waste volume for the good of the environment
A designated garbage bin will be available and located near vending site
Vendors are responsible for transporting waste from their site to the garbage bin, and keeping the area around their site clean and tidy of litter and debris.
RECYCLING – VENDORS MUST PACK IN AND PACK OUT ALL BOXES!
INTERIOR HEALTH REQUIREMENTS – The following must be prominently displayed at your booth during the event:
Interior Health Food Service Permit
BC FoodSafe Certificates
Food Vendor Map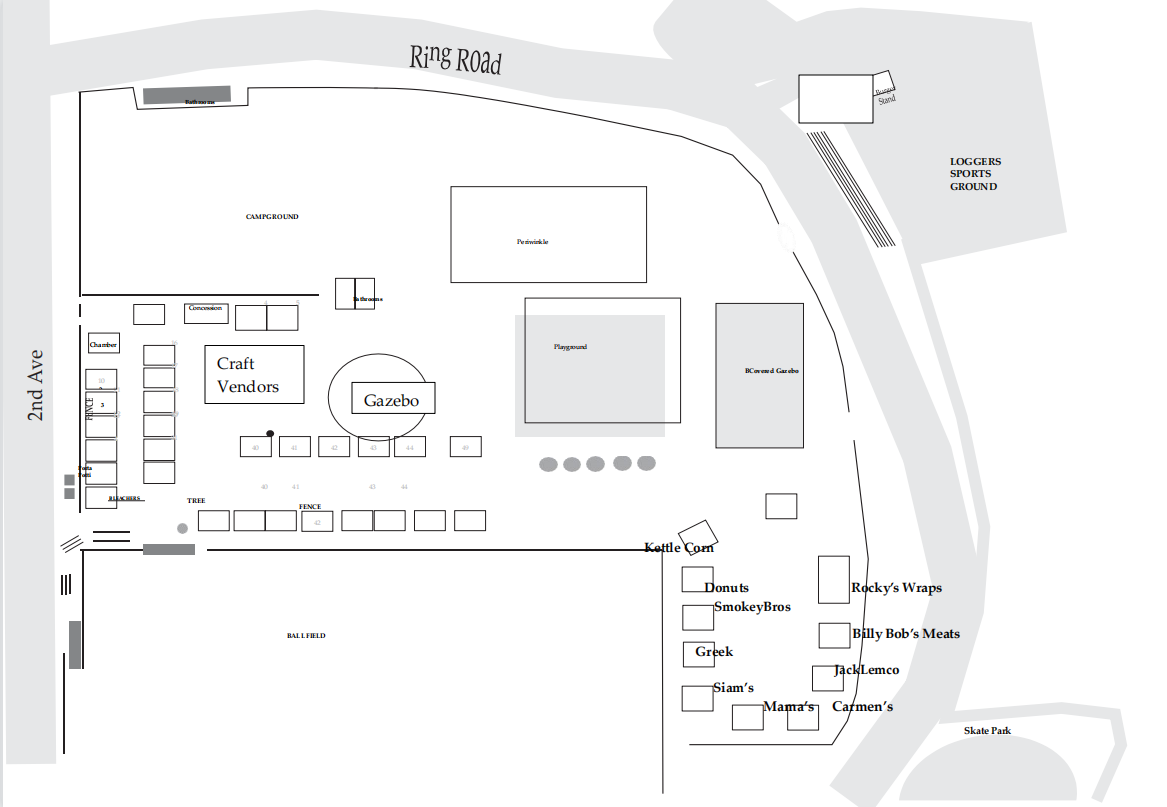 Event Coordinator:
Pat Desmeules, Manager
Kaslo & Area Chamber of Commerce
Phone: 250-353-3145
Email: thekaslochamber@gmail.com